Muzetta Swann Miller
Executive Director and Founder | Project Director

Muzetta Swann Miller received a Master of Music Degree in Voice Performance from Belmont University, December 2006.  She earned a Bachelor of Music Degree in Voice Performance, with a minor in piano from Westminster Choir College, Princeton, NJ, in 1982.  As a recitalist, she has performed in New York, New Jersey, Kentucky and Tennessee.  As a member of the world-renowned Westminster Choir, she performed with Zubin Mehta and the New York Philharmonic among others, at Lincoln Center and Carnegie Hall.  She was a member of the chorus-in-residence at the Spoleto Festival USA, Charleston, SC, and the Festival dei Due Mondi, Spoleto, Italy.  Her teachers have included Daniel Pratt, Lucille David, Alan Seale, Martin Katz,   and most recently, Dr. Keith Moore.
As an arts administrator, she was employed by the New York City Opera under General Manager Beverly Sills where she facilitated the education and membership programs of the New York City Opera Guild.  She also worked as the assistant to the orchestra manager with the Nashville Symphony.
Mrs. Miller taught K-8 music at Nashville's Westminster School, a school for students with learning disabilities.  She has served as Music Director and Organist at Greenbrier Methodist Church, First Presbyterian Church, Springfield; organist at First United Methodist Church, Springfield; a paid singer at St. James Episcopal Church, New York City, St. George Episcopal and First Presbyterian Churches, Nashville; and currently is Minister of Music at Central Christian Church, Springfield.
From 1989-1999, she studied, taught and served on the Board of Directors at Nashville's Sound Health Alternatives™, a school for the awareness and healing of the physical, emotional, mental and spiritual parts of ourselves.
Mrs. Miller has maintained a full-time voice and piano studio in Springfield since 1989.  In addition to classical music instruction, she offers classes in the expressive arts while using them as tools for self-awareness, growth and expression.
She has conducted Handel's Messiah with the Robertson County Choral Society.  As a recording session artist, she sang back-up with Michael W. Smith on his 2007 CD, It's a Wonderful Christmas.  While serving as Adjunct Professor of Music at Volunteer State Community College, she taught voice and music appreciation.  
In July 2007, Mrs. Miller founded Willow Oak Center for Arts & Learning in Robertson County, acting as the fulltime Executive Director, co-director of the adult and children's choruses and a member of the faculty.  As co-conductor with Roger Bunch, of the Willow Oak Chorale, they were invited in 2013 to perform at Carnegie Hall under British conductor, Jonathan Willcocks.  Twenty-three Willow Oak choristers were part of a 200-voice chorus of singers from Ohio, Connecticut, Kansas and Tennessee, along with featured Metropolitan Opera soloists, Haeran Hong and Kyle Albertson.  The New England Symphonic Ensemble accompanied the group in John Rutter's Mass of the Children and portions of Handel's Messiah, with the concert under the auspices of MidAmerica Productions in New York City.   
Mrs. Miller lives in Springfield, Tennessee with her husband, Coy Miller.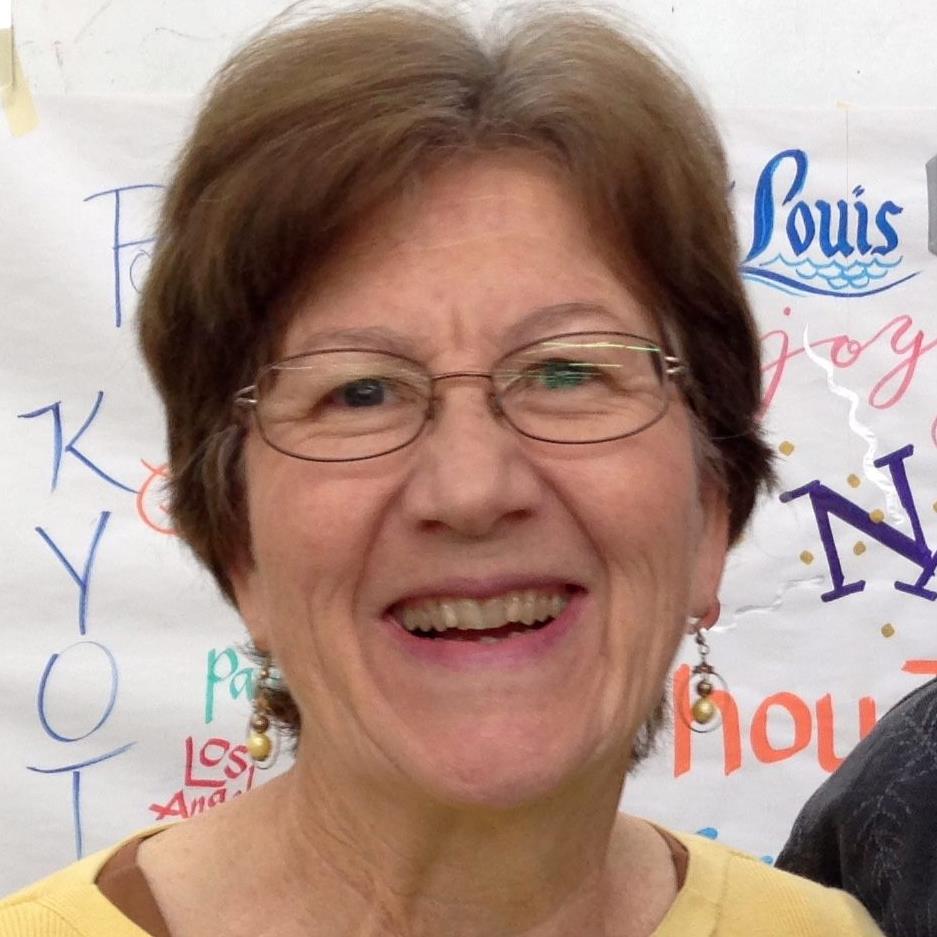 Carol Savage
Professional Artist | Calligrapher | Lead Art Instructor
Carol Savage has a degree in Psychology, along with teacher certification in K-12 art.  She earned her Master of Arts in Teaching degree from Webster University in 1975.  Her favorite class was "Psychology of Children's Art", along with a graphic design course at Washington University where she was introduced to the stylish rhythm of Chancery Cursive calligraphy.  Now as a professional calligrapher, she letters a broad range of items from wedding stationery to framed gifts to corporate awards. 
 Carol has taught art in private schools and to homeschoolers for more than 20 years.  Teaching is always a thrill for her. Young artists in her classes discover the ability within themselves to express ideas in a variety of media.  Older students are challenged with more detailed projects, often combining media and styles.  She enjoys presenting materials and ideas to jump start the innate creativity within each child and guide each artist to achieve a personally satisfying result for their project.  Carol has also developed an interactive word art/color experience, dubbed "Color Collision Water Writing", which she offers at events.
Offering instruction in several media, Carol has taught at Willow Oak since 2013. She is director of Willow Oak's annual summer art camps. Teaching group classes at Willow Oak Center for Arts & Learning affords the students, both children and adults, a teacher of outstanding knowledge, training, experience and exposure into less common areas of art.  Carol's goal is to bring ideas to life more beautifully than the student has imagined.  
Roger Bunch
Artistic Director | Cooking Instructor | Interior Decorating Instructor
Roger Bunch has taught music in the public school system for a total of 40 years as a band and choral director.  In 2000, his band at Greenbrier High School was the first Robertson County recipient of the Tennessee Band Masters Association Sweepstakes Award.  This is given to bands whose membership received straight superior ratings in marching, solo and ensemble, and wind ensemble festivals.  Two of his Mississippi choral groups were invited to perform at Carnegie Hall under the world-renowned composer/director John Rutter.  Dr. Raphael Bundage, Director of Choral Activities at Middle Tennessee State University, requested Mr. Bunch's chamber choir to sing with the university's Schola Cantorum at their Carnegie Hall debut in 1993.  More recently, he conducted the Robertson County Honors Band in May 2010.  Approximately 20 of his students have been accepted into the Tennessee Governor's School for the Arts.  More than 60 of his students were members of Tennessee's All-State Bands and Choirs.  Mr. Bunch served as band and choral director at Jo Byrns High School, Greenbrier High School, and Springfield Middle School. Mr. Bunch's students have graduated from The Juilliard School of Drama and the American Music and Drama Academy in New York City.  One of his graduates, after being selected as principal soloist with the top U.S. Navy choral ensemble, the Sea Chanters, is now the official voice and soloist of the U.S. Navy Band. Equally at home in the Broadway genre, Mr. Bunch has directed numerous musical productions including Camelot, Oklahoma!, Beauty and the Beast, Oliver, Li'l Abner, You're a Good Man, Charlie Brown, Annie, Music Man, The Wizard of Oz, Bye, Bye, Birdie! for school and community theatre.  Mr. Bunch was music director for the Robertson County Players' production of Music Man in June 2011. Mr. Bunch currently serves as Artistic Director of Willow Oak Center for Arts & Learning, and directed Willow Oak's highly successful A Night of Broadway, December 2011.  He founded the Willow Oak Boys Choir in 2011 which boys in grades 5-12 participate. This choir will sing at Carnegie Hall in November 2013 under the direction of world-renowned composer John Rutter in his Mass for the Children.  The Willow Oak Chorale which Mr. Bunch also formed in spring 2012 performed John Rutter's Requiem on April 22 at First United Methodist Church in Springfield. Members of the Curb Youth Symphony at Blair School of Music at Vanderbilt University comprised the chamber orchestra.  In addition to directing the Willow Oak Chorale and the Willow Oak Boys Choir, Mr. Bunch teaches private music lessons, classes in music, art, drama, French, cooking, and interior design, and oversees the programming for the arts center. Mr. Bunch holds a Bachelor of Science degree in Music Education from Austin Peay State University where he was a member of Phi Mu Alpha Professional Music Fraternity.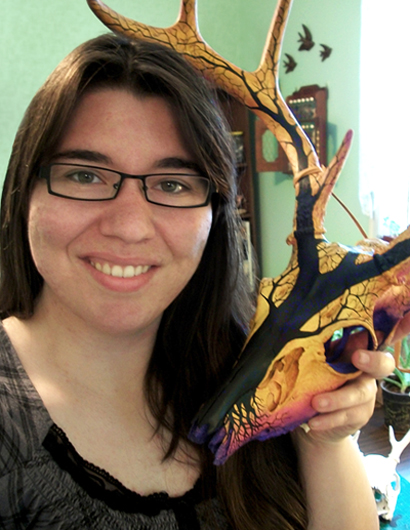 Emily Harris
Art Teacher | Office Assistant | Assistant Project Director
Emily Harris joined Willow Oak Center for Arts & Learning in 2016 as art teacher.  She was later asked to join the staff as office assistant to oversee all social media and electronic promotion, in addition to various office tasks.
Emily, Tennessee born and raised, wanted to be an artist from the moment she picked up a crayon.  Having graduated with honors from Nossi College of Art where she received an Associate degree in Graphic Design and a Bachelor degree in Commercial Illustration, she is proficient with a variety of mediums and styles, specializing in natural history, fantasy artwork and cartoons.  Through her teaching of art, she has experience working with students of all ages and levels of ability.
While living on a hobby farm in Springfield, she currently works as a freelance artist catering to a variety of clients across the country.  Emily also combines her love of art and nature by running a blog and online store featuring her work.  She has over 15,000 followers from all around the world.
Amy Frederick
Freelance Musician | Piano Instructor
Willow Oak Children's Choir Director  | Willow Oak Chorale Accompanist
Amy Frederick earned a Bachelor of Music from the University of Alabama and a Master of Music from Belmont University in Piano Performance and Music Education.  Ms. Frederick's unique background of classical piano combined with many years of playing keyboards and organ for rhythm and blues, country, pop, and rock bands allows her to help her students enjoy playing music with confidence and versatility at the instrument.  A published songwriter and demo session musician, Ms. Frederick also studied jazz piano at the Nashville Jazz Workshop with Lori Mechem, Beegie Adair and Bruce Dudley.  
An Adjunct Professor of Music at Belmont University, Amy teaches Class Piano and private students.  She is currently serving the Mt. Pleasant Baptist Church in Orlinda as bandleader and performs three nights a week as keyboard player/vocalist for the band Roxcel.  She has worked for the Paducah Symphony, Chaffin's Barn and recently began performing with a local comedy improvisation group.  From 2003-2010 she served as organist/choir director at First Presbyterian Church in Springfield.  She recently returned to Springfield and offers private piano instruction at Willow Oak Center for Arts & Learning.  In 2016 she became the director of the Willow Oak Children's Choir.
Ms. Frederick's professional affiliations include NAMTA (Nashville Area Music Teachers), the American College of Musicians, and Music Educators National Conference.  She is a Nationally Certified Teacher of Music and holds a license to teach music in public schools.   
Rebecca Sower
 Professional Artist
Rebecca is a mixed-media artist and creativity workshop instructor.  Since 2000 she has taught extensively in the United States and internationally.  Her art has been featured in several publications including Somerset Studio, Handcrafted and Artist Workshop.
Rebecca loves sharing her creativity with others.  She is most inspired when able to introduce others to the amazing impact art can have on one's life.  You may see more of her work and art at:  www.rebeccasower.com
Denise Rostan-Haley
Denise Rostan-Haley has been raising sheep and spinning fibers since 1992.  In addition to many skills being self-taught, she has taken classes and learned from other fiber artists sharing their skills.  These include caring for a small flock of sheep, spinning, weaving, processing wool, felting, knitting, natural and synthetic dying, papermaking, making soap, lip balm, and lotion, and creating rose petal beads for jewelry.
Terry Price
Writer | Photographer | Creative Coach
Terry Price is a Tennessee based writer, creative coach and photographer, with an MFA in writing from Spalding University in Louisville.  As former Program Director, he is a current mentor in the MTSU Write (formerly The Writer's Loft) creative writing program at Middle Tennessee State University. (www.mtsu.edu/write).  He works with creatives one-on-one along with leading workshops and retreats.
A self-described lifestyle photographer, his portfolio includes street, landscape and travel photography, with his current traveling exhibit featuring work from Italy.  His photographs have accompanied pieces in various journals, newspapers and magazines, while also being sold to individuals. 
Terry is a labyrinth facilitator, leading workshops on using the labyrinth as both a spiritual and creative tool.  His work has appeared in Writer's Notes, Blood Lotus Journal, The Trunk, The Tennessee Writer, the Timber Creek Review, New Southerner and The Best of New Southerner and 2nd & Church.  He has had two pieces nominated for the Pushcart Prize. 
You may find more of his work and how to work with Terry at www.terryprice.net
Farah Cook
Essential Oils Instructor
A hacking cough in Costa Rica, that's what drew Farah Cook into the Essential Oil Movement.  Crossing paths with a lady at the same resort (who lives less than an hour from Farah), Essential Oils were offered up to assist with her cough.  An application of oils before dinner and the cough was gone by noon the next day.  Farah had to learn more!  
She began attending classes, reading books, found websites and got plugged in to the Essential Oil movement.  In the process, she additionally learned so much more.  Eating the right foods to fight disease, exercising, managing weight and stress, sleeping well, reducing toxins in her home — all contributed to a healthier lifestyle!  Farah and her family have been using Essential Oils for over two years and would not consider eliminating this resource as a natural health care option.  She is a teacher at heart and loves to share with others the benefits of Essential Oils and living a healthy life.  
Denise Routzahn
Artist
With a background in arts and crafts, Denise never really considered herself an artist.  When her husband gave her the gift of a drawing class through Willow Oak, she was hooked.  Art has changed her life and Denise finally knows what she would like to be when she grows up!  Now she uses any excuse to draw, paint, cut and create.  Being most grateful for all her support from the people at Willow Oak Center for Arts & Learning, she wants to share the opportunity with others.
Denise, a native of Springfield, has worked at the Robertson County Sheriff's Office for 14 years and acts as a volunteer leader in the Tennessee 4-H Program.
Patricia Alice Albrecht
Writer | Poet
Along with several chapbooks, Patricia's fiction and poetry has appeared in the literary anthology, Wind Eyes, A Woman's Reader and Writing Source, The Chrone Chronicles, Rattle, 360 Degrees-Art and Literary Review, CHEST, A Magazine for Thoracic Surgeons, Calliope, Still and Number One.  A CD of poetry, A Touch of Pizzazz was recorded for fans of the internationally syndicated cartoon series, Jem & The Holograms in which she voiced the antagonist, Pizzazz.
As co-producer of Domestic Disguises, a cd of original poetry from the Line Break Collective of poets at the Global Education Center of Nashville was released Spring, 2017 featuring eleven poets.
Writing Workshops, teaching, and mentoring opportunities include venues at the Tennessee Prison for Women, Poverty and the Arts, AKIVA School, In-Service Program for teachers in Nashville and at Willow Oak Center for Arts & Learning in Springfield. Patricia is also a Poet-On-Demand for Versify, a co-production of the Porch Writer's Collective, to be aired on Nashville Public Radio.
For more information: palice@bellsouth.net | www.patriciaalicealbrecht.com
Janelle Spiers
Piano Instructor
Janelle has studied classical piano for the past ten years.  With many building opportunities coming her way, a passion for teaching grew with her realization that music is a language and a gift she wanted to share with others.  Involvement has included numerous recitals, festivals (Festival of Lights, Colorado Springs), masterclasses and Belmont University's Summer Piano Camp.
Pursuing work experience over the past five years includes teaching, playing at weddings and several churches, while acting as accompanist for a children's choir.  Currently Janelle continues her studies under Willow Oak's Amy Frederick with plans to major in Pedagogy.