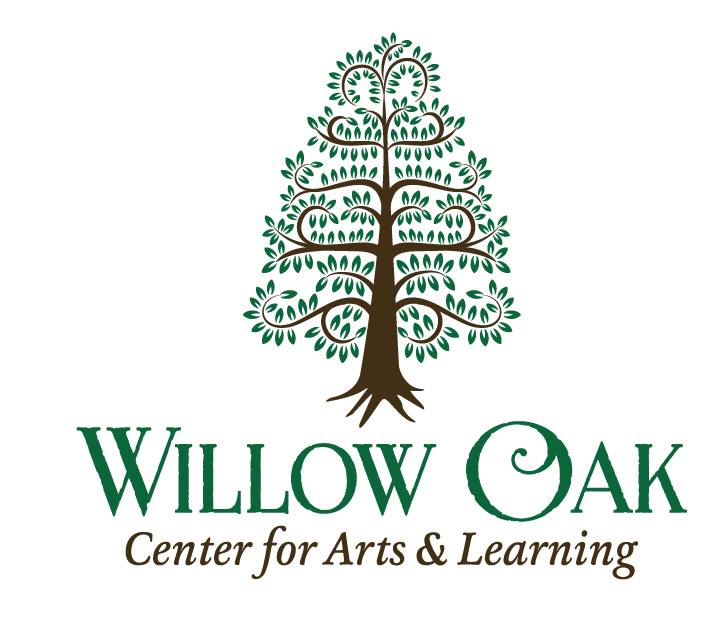 Willow Oak Center for Arts & Learning promotes cultural development, global awareness, and the well-being of the individual, community, and planet through a variety of educational venues offering quality instruction and opportunities for self-growth and discovery in the performing, visual, folk, and expressive arts for men, women, and children from all walks of life who are lifetime learners open to exploration and growth.
 Willow Oak was founded in July 2007 by Muzetta Swann Miller. Since its inception, Willow Oak has served more than 30,000 children, youth and adults through the arts, humanities, and community outreach programs.
 Willow Oak's long-range goal is to acquire acreage for a campus to include a performing arts center, art gallery, classrooms, pottery barn and garden.
At Willow Oak, classes and workshops are offered in the performing and visual arts (art, music, drama, and dance). Calligraphy, handwriting, and Zentangle® are popular classes and we teach the folk arts (wool spinning, knitting, crocheting, cheese-making, beekeeping, and papermaking). New to our curriculum is culinary arts — introduction to cooking, holiday cooking, Kids Cook!, gingerbread houses and cake decorating. In the expressive arts, multiple forms of artistic creation are taught in order to foster personal transformation. The offerings are rounded out with classes in the humanities such as creative writing, conversational French, etiquette, and workshops designed for a variety of interest groups (digital photography, moccasin creations, and interior design). Beginning computer technology classes are also part of the curriculum.