Calligraphy Beyond Basics! with Carol Savage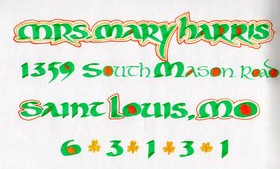 Take your calligraphy to the next level advancing from basic skills & techniques to learning to letter calligraphic hands. You will study Uncial, Italic & begin writing Copperplate with a pointed pen. Items will be created (poems, sayings) in these hands. Advanced students can work independently during this time.
Bring a thick, dense pillow or two; supplies provided & you may bring your own.
Instructor: Professional Calligrapher Carol Savage
For more information call to 615-380-8071

---
Willow Oak Center for Arts & Learning
726 South Main Street, Springfield TN 37172
615-380-8071 ~ www.willowoakarts.org