Wood Pallet Painting Party – Cow

Friday, May 27, 2016 ~ 7:00 pm
High school to adults ~ $45 includes all supplies
How about having this too cute cow looking right at you…in your kitchen, your porch, you decide because it will be your masterpiece! Bring your friends, family, have fun with this fun art and we provide everything you need!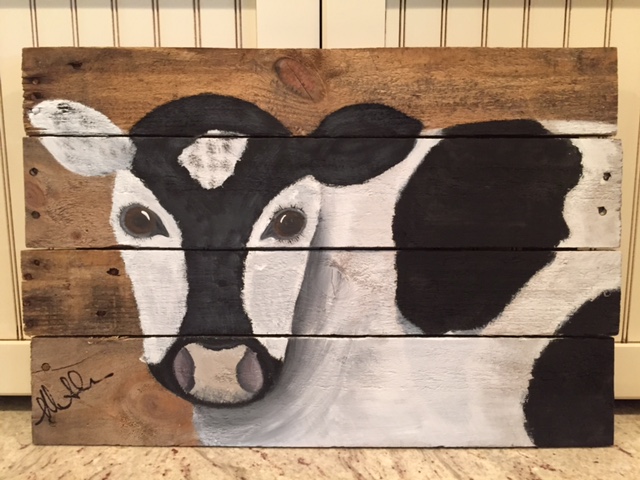 Cost: $45.
Pay online – www.willowoakarts.org  or call 615.380.8071
We provide everything you need: pallet, paint, brushes, aprons, easels, and inspiration….
Just bring yourself, your friends, wine and snacks if you like, and let the Painting Party begin!
RESERVATIONS ARE REQUIRED by THURSDAY at noon!! 615-380-8071    
---
$45 Cow – Wood Pallet Painting Party – May 27, 2016

---
 Willow Oak Center for Arts & Learning
726 South Main Street, Springfield TN 37172
615-380-8071 ~ www.willowoakarts.org